5 DO'S AND DON'TS FOR SCAFFOLDING WORK SAFETY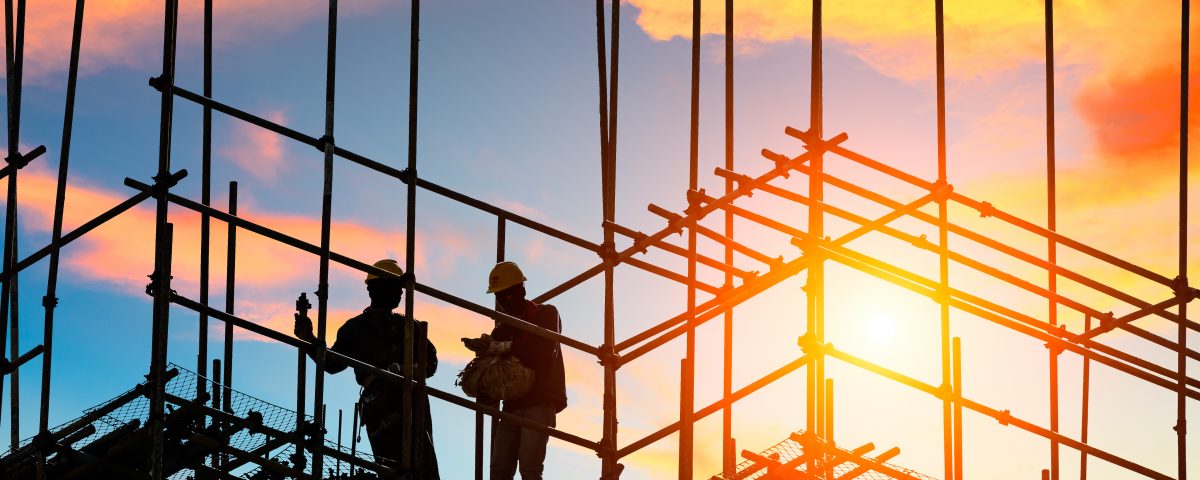 Most of the accidents that occur while working on scaffolding are avoidable. Those who get more comfortable with the scaffolds are the ones that are most upset when they get hurt. The right training and constant awareness are necessary to guarantee scaffold safety. When working with scaffolding, there are different types of risks, which you need to avoid and these include the following:

The Falling of debris and tools
The Collapse of Scaffolding
Falling from heights
Overloading
Electrocution through overhead lines
1. INSPECT SCAFFOLDING
Do's
Ensure a professionally qualified person inspects the base work on which the scaffold is grounded and properly matches the structure. If you desire to work with complete peace of mind, then make sure that the individual does the required checks of the ground around the structure and confirms that all nuts and bolts are regularly tightened.
Don't
Never ever, make the mistake of assuming the foundation is safe all the time. Scaffolds can deteriorate due to heavy work.
2. OVERHEAD LINES
Do's
Adhere to all safety guidelines pertaining to power lines. Just in a matter of seconds, electrocutions occur, that's why national safety guidelines pertaining to overhead power lines must be strictly followed. Supervisors need to make sure that scaffolds aren't moved within the minimum clearance of working or uncovered energy lines. At all times, you need to make sure that you have a team member around to monitor the clearance and that it remains secure.
Don't
Without consulting the required authorities, don't ever move the structure, and never overlook the safety protocol (the set of rules) for these specific jobs. In case, you're not comfortable with the scaffold structure or anything relating to your safety, you're compelled to talk to your supervisor and raise your apprehensions. Don't climb a scaffold if you consider it as hazardous/ risky.


3. OVERLOADING
Do's
Always respect a scaffold's load-bearing capacity. The scaffolding structure requires being adequately strong to handle a particular maximum amount. It will just permit the upper limit of workforce and materials on a scaffold and no more. This is, perhaps, one of the greatest avoidable reasons for scaffold accidents.
Don't
Refrain from overloading a scaffold or placing anything on it, as this will add to the loaded requisite. Quite often, the difference between safety and a needless accident is just about a few extra kilograms, which you might not have considered.
4. FALL SAFEGUARD
Do's
When you are on the scaffolding, you must wear a complete body harness or fall arrest system. Ensure that a shock-absorbing lifeline or lanyard is joined to anchors. These are intended to keep you secure from slips and falls. So make use of them, they are kept there for a reason. Though you may be an expert at navigating your way across a scaffolding matrix, still the probability exists for you to miss a bar, miss a step or a simple slip of the hand; any of these could cause you to fall. Thus, remain harnessed and always move carefully and slowly. It's better to be safe than regret later.
Don't
Never assume going up one-storey isn't a great deal and that you won't require a harness or body system. Without wearing the right fall protection, never work on a scaffold.
5. PROTECTION FOR HEAD & FOOT
Do's
Working on scaffolding means that somewhere along the line somebody might bang something from a higher floor. So always, wear the right hard hat (safety hat) at all times and be safe. The hat should only be removed when you are offsite, in an office or car.
To shield your feet, use site-approved shoes only. These specially made shoes come with non-slip soles that will keep you safe when working on the scaffolding and will protect you from slips on any type of wet patches.
Don't
Never hurriedly climb up a scaffold to take something back, which you forgot. You won't know when something could fall from above, or you could have a slip on a wet patch. Certainly, it's not worth to take the risk.


Zhonghong (Tangshan) Construction Engineering Co., Ltd. is a leading manufacture of scaffolding. We are specializing in export scaffolding and scaffolding accessories, including door scaffolding, disc scaffolding, aluminum scaffolding, pull rod, steel shoring, aluminum shoring, iron pedal, all-aluminum pedal, aluminum wooden pedal, and scaffolding accessories. Our products are mainly exported to Europe(France, Spain, Italy, England), the US and Mexico, and are unanimously recognized by all our customers.
If you are interested in sending in a Guest Blogger Submission,welcome to write for us!